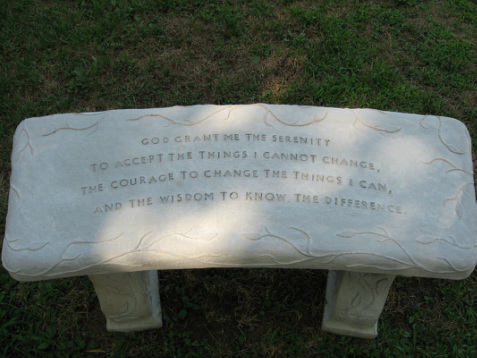 The center was founded in 1971 to provide a safe, substance-free environment where adult men could receive treatment for substance abuse regardless of their ability to pay. In those early days, it consisted of a single house on the verge of being condemned, and the staff would struggle for the first nine years to keep the doors open. When Frank Kolinsky was hired in 1980, he nicknamed the 12 men living there, most of them ex-cons and vets who had turned their lives around, the "Dirty Dozen". Three years later, Johnny Lewis was brought on board, and together Frank and Johnny made sure the E. M. Jellinek Center didn't just survive, but thrive.
Slowly, more property along Hinton Avenue in Downtown North Knoxville was brought under the Jellinek Center umbrella. Although the neighborhood itself was hit hard by the urban blight of the 1980's, the Jellinek Center existed as an oasis of serenity and safety. After the dining hall and kitchen were opened in 2000, the homeless and downtrodden in the community knew they could get a cup of coffee on a cold winter morning or a free hot meal on Thanksgiving and Christmas. This tradition continues to this day simply because of the overriding philosophy that is instilled in every man who comes to call the E. M. Jellinek Center home: To leave things a little better than we found it.

Today, the E. M. Jellinek Center has grown to include nine residential houses, a free standing dining facility, and a dedicated building for counseling services and recreational activities. The program has grown to include co-occuring disorders and now offers more resources to facilitate the most comprehensive treatment program possible to the men who come here seeking a new way of live. In spite of our growth over the course of the last forty plus years, the goal of the E. M. Jellinek Center remains the same: to provide residents with the best treatment possible in order to live healthy, productive, and substance free lives.


E. M. Jellinek Center, Inc.
130 Hinton Ave.
Knoxville, TN 37917
(865) 525-4627
emjellinek@outlook.com
---